in strateegia, we are always looking for ways to make AI more accessible and effective for our users. we offer an easy and intuitive way to integrate AI into your strategy, allowing you to create technology-enabled business plans, elevator pitches, marketing plans, strategic plans and network effects.
here is the walkthrough on how you can start using AI in strateegia to boost your business:
1. access the strateegia platform
2. create your journey (or join an existing one)
3. click on a hexagon with the plus sign [+].
4. choose the "starting point" option
5. select the desired purpose (business plans, elevator pitches, marketing plans, strategic plans).
6. use your credits to activate the functionality and generate the desired content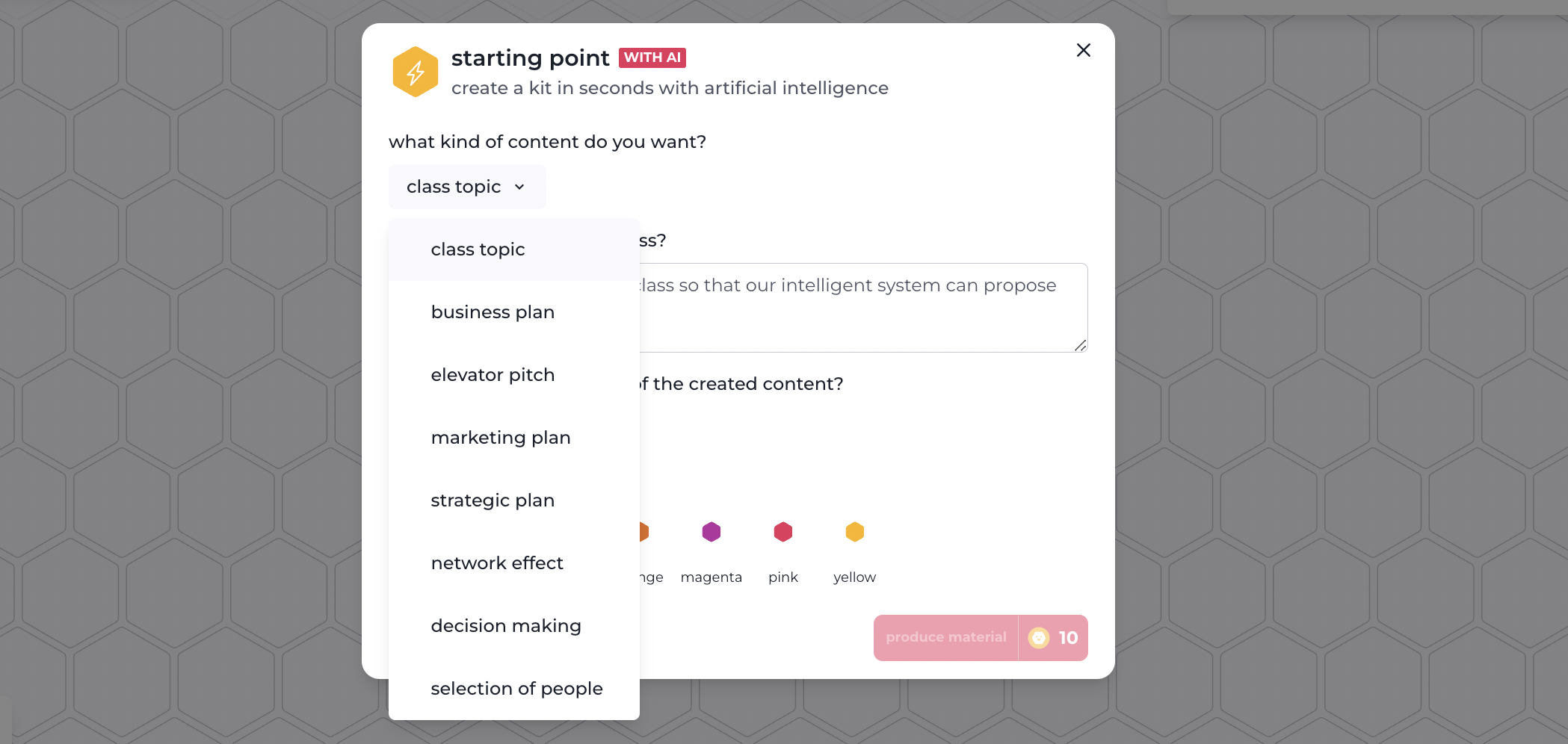 artificial intelligence (AI) is redefining the way we do business. every aspect of business operation – from the simplest activity to making decisions that impact the entire organization – is being transformed by the recent popularization of AI. it is necessary to adapt – and soon! – not to be left out of the market.
AI can offer valuable insights that you or your team might not have been able to discover on their own. it can identify patterns and trends in large volumes of data, facilitate decision-making and help make your operations more efficient.
strateegia is the collaboration platform that articulates artificial, individual and social intelligence for strategic debates of any nature. in strateegia you can set up classes and engage students, solve business problems, make decisions, develop products and services and everything else that creativity allows.
access the strateegia platform and discover how simple it is to take a step forward in your business and leverage your company's results.