the greatest potential of generative AI is not in replacing humans, but in assisting them in their individual and collective efforts to create hitherto unimaginable solutions. the creation and innovation process, often limited to a small group of specialists or companies with considerable resources, has had its horizon expanded thanks to AI.
its tools allow more people to be able to actively participate in a creative process. by helping to overcome individual limitations, AI expands the creative capabilities of human beings – hence the perspective that this technology has to democratize innovation, making it more accessible to all.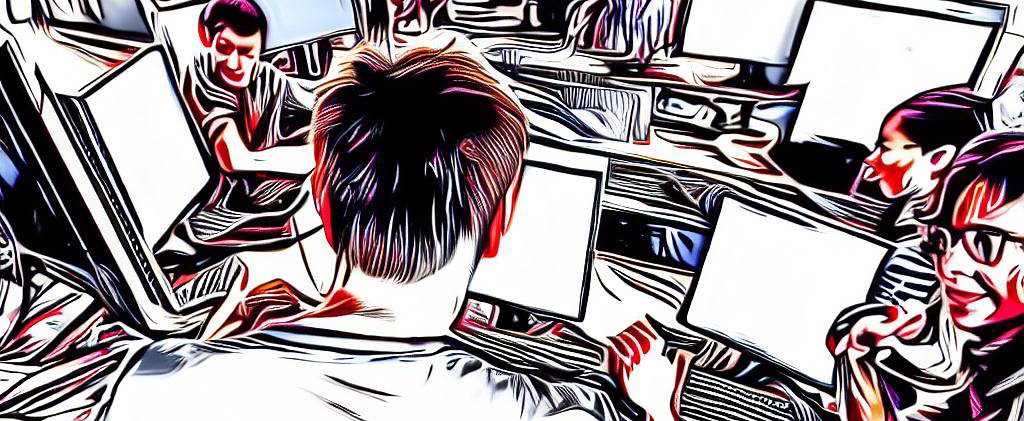 moreover, it can analyze massive amounts of data, identify patterns, and provide valuable insights that might otherwise go unnoticed. through the use of advanced algorithms, technology can generate original ideas, unusual combinations and personalized recommendations, which stimulate human creativity. this synergy between human intelligence and AI allows us to explore new approaches, perspectives and solutions, resulting in more robust, refined and innovative solutions.

generative AI also promotes diversity of perspectives, by democratizing innovation,. it allows people from different backgrounds, experiences and skills to contribute to the creation of unique solutions tailored to the needs of diverse groups. this leads to increased collective creativity and the incorporation of a variety of ideas and insights, further enriching the innovation process.

more, at helping human beings with their creative abilities and promoting diversity of perspectives, AI revolutionizes the way solutions are developed. collaboration between humans and AI leads to surprising discoveries and unimaginable solutions, driving social and economic progress. by embracing the potential of generative AI, organizations and society at large can reach levels of innovation and creativity never before imagined.
in strateegia, you can already experience this partnership with AI, our starting point tool will provide you with a journey starter kit on any topic, with a general introduction structuring questions to drive the collaborative dynamic with your team and references to research and delve deeper into the content covered.
with the journey in progress, it is also possible to count on the quick summary tool, which provides you at any point of the journey with a synthesis with the key ideas, main arguments and relevant conclusions emerging in the debates between the participants. And in several languages.
so, shall we try?